No Guess Work
The Actual Nuts and Bolts To Doing The

hCG-Diet
The first time ever you have a book
that will show you the inside technique of the hCG diet, insuring your successful weight elimination.
Imagine a book with the protocol made easy and includes recipes, tracking and more. No where else can you find all of this material in one place and in one easy to understand affordable book. Barb, Stan and Frank have made this book a must for your successful

Weight Elimination
.
After payment you will receive an email with your download link, activation code and instructions for the book will be emailed to you

within 48 hours.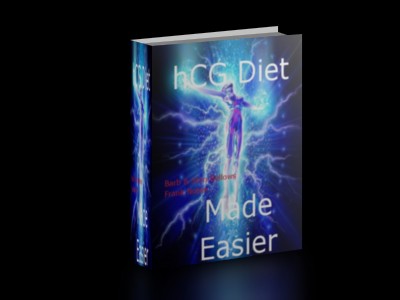 NEW E-BOOK ON WHAT TO DO AFTER YOU FINISH THE DIET AND HOW TO KEEP THE WEIGHT OFF!
You have finished your oral hCG program. Now what? What do you do and not do to maintain your success? What are your meals to look like now? What to eat? How much to eat? When to eat? Key to success with oral hCG is to limit fat intake. What is 'key' to limit in order to keep your body from storing excess fat after hCG? Are there other aspects of your daily living which can sabotage your maintaining your fat loss? The stress of imbalance was core to your "stuck" stored fat. Can the stress of imbalance cause your body to have "stuck" stored fat again? These are a sample of the questions answered by Wendy Ruple RN, PHN, CN in her book Life After hCG. Wendy's knowledge to answer such questions comes from her formal training and her experience in a medical clinic educating patients in the principles for success on the hCG program and thereafter. Life After hCG is now available to educate yourself in these critical principles for success in your life after hCG.